Our well-equipped machine shop houses a comprehensive range of CNC multi-axis milling/turning equipment as well as an extensive range of more traditional equipment which enables Turner Precision to meet the exacting demands of today's market place.
Turner Precision utilises an Edge Cam system that allows us to deliver the highest degree of quality and accuracy for all Turning/Milling requirements. Our Edge cam system provides extensive CAD drawing capability and allows CAD files to be imported and exported as required.
Our system allows us to;
Determine optimum cutting conditions
Instantly view as a 3D image
Import files in DXF or Solid
Manage files and data transfer
View 3D tool path simulation
Easily edit any programme
Turner Precision has been providing CNC machined components for many years and has built up a range of different CNC machines providing the capability to adapt and produce an extremely wide range of specifications to suit your order requirements. Please don't hesitate to contact us to discuss your requirements and I am sure that we will be able to help
CNC Milling
Turner precision has a range of four cnc milling machines. All of these are less than a few years old so incorporate the latest design features and capabilities.
CNC Turning
We have a range of three cnc turning machines from a conventional fixed head machine to a slant bed turning center and a sliding head mill turning machine.
As well as all of our CNC equipment Turner Precision has a comprehensive range of standard workshop machinery including collet lathes, capstans, conventional centre lathes,
Horizontal and vertical mills, grinding and sawing machines.
Our experienced engineers who offer a wealth of knowledge and years within the trade can design and create a range of precision engineered components to match your requirements. Our extensive range of machinery complements this within the new factory environment.
As part of our services we have an assembly area where we put together sub assemblies for various customers. These include aviation fixings and semi conductor components. Turner Precision can facilitate a range of different assembly jobs ranging from small to large quantity orders. Whether it be the finishing components to a current component or assembly from scratch, please don't hesitate to contact us to see how we can help.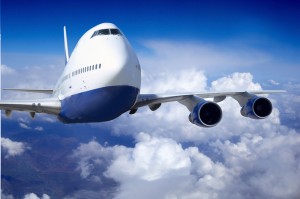 Turner Precision has been supplying the aerospace industry for the last 20 years machining a wide variety of materials in small and large quantities.
The aerospace industry is one that is growing and advancing at a rapid pace and hence the need for continued research and development. Turner Precision has developed a reputation for creating high quality, reliable, long life components for its many customers. With the demanding pressures on the economic environment, Turner Precision has demonstrated the capability to produce a range of highly specialised parts for an economically conscious industry, as such Turner Precision can adapt and create a range of order quantities and profiles to suit the customer's demands.
Vibratory Deburing
We have a vibratory bowl using a plastic media which is ideal for processing small components.
Bead Blasting
Using fine non metallic abrasives our beadblasting produces a perfectly clean uniform finish on even the most awkward of shapes. There are several different finishes and specifications we can achieve on a wide variety of materials
Ultrasonic Cleaning
We offer an in house ultrasonic cleaning facility for specialist cleaning applications using two custom designed ultrasonic tanks which covers all of our requirements.
We ensure ongoing investment in state-of-the-art CNC precision engineering equipment for our machine shop and have a strong commitment to first-class customer service. This together with our many years experience in the industry means that our expert team of precision engineers provides a total service solution for the manufacture and supply of precision components.
THE SHOP FLOOR
Our new workshop provides a clean and efficient purpose-designed operating environment where our expert team of precision engineers continues to produce the very best quality components to exacting standards.